Here you'll find links to all of the podcasts I've been involved in, as well as links to narrators reading my work. Always under construction... Check back once I've chased off those pesky gremlins...
Podcasts
The Ghastly Tales Horror Show
A horror fiction podcast like no other (I'm bound to say that, I started it!). The Ghastly Tales Horror Show is a hub for all the audio content produced by my production company, Ghastly Tales Productions. Here you'll find free downloads of original narrations, audioplays, and discussions, dripping with atmosphere. Episodes are usually narrated by Michael Whitehouse (hate referring to myself in the third person, but Google search results ya'll), Martin Yates, and Whitney L. Walker A.K.A Creeparoni. We vary the stories we tell, classics from Poe, Lovecraft, and M.R. James abound, but we also produce our own original horror stories and the occasional creepypasta or NoSleep tale. You'll also find our horror radio drama, Near Midnight here as well. No need to dream... We'll create the nightmares for you...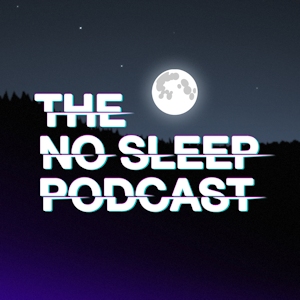 What can I say about the NoSleep Podcast that hasn't already been said? A fantastic show responsible for reinvigorating audio horror, resulting in the number of great horror fiction podcasts we now see today. David Cummings and his troupe of actors, musicians, and producers, create some of the most terrifying and immersive horror experiences available anywhere. The production value is fantastic, and I've been very lucky to have had my stories and audio plays appear on the podcast several times. In here you'll find direct links to the shows I've been involved in. This has by far been one of my favourite collaborations, and there is a wealth of other great stories here too from writers around the world. Click here, and step into the darkness...
Narrators
I've been very lucky to have had many of my stories read and adapted by incredibly talented narrators on Youtube. Here is a, hopefully exhaustive, list of all those who have narrated my stories so far (in no particular order of preference). Click the stories and dim the lights to listen...